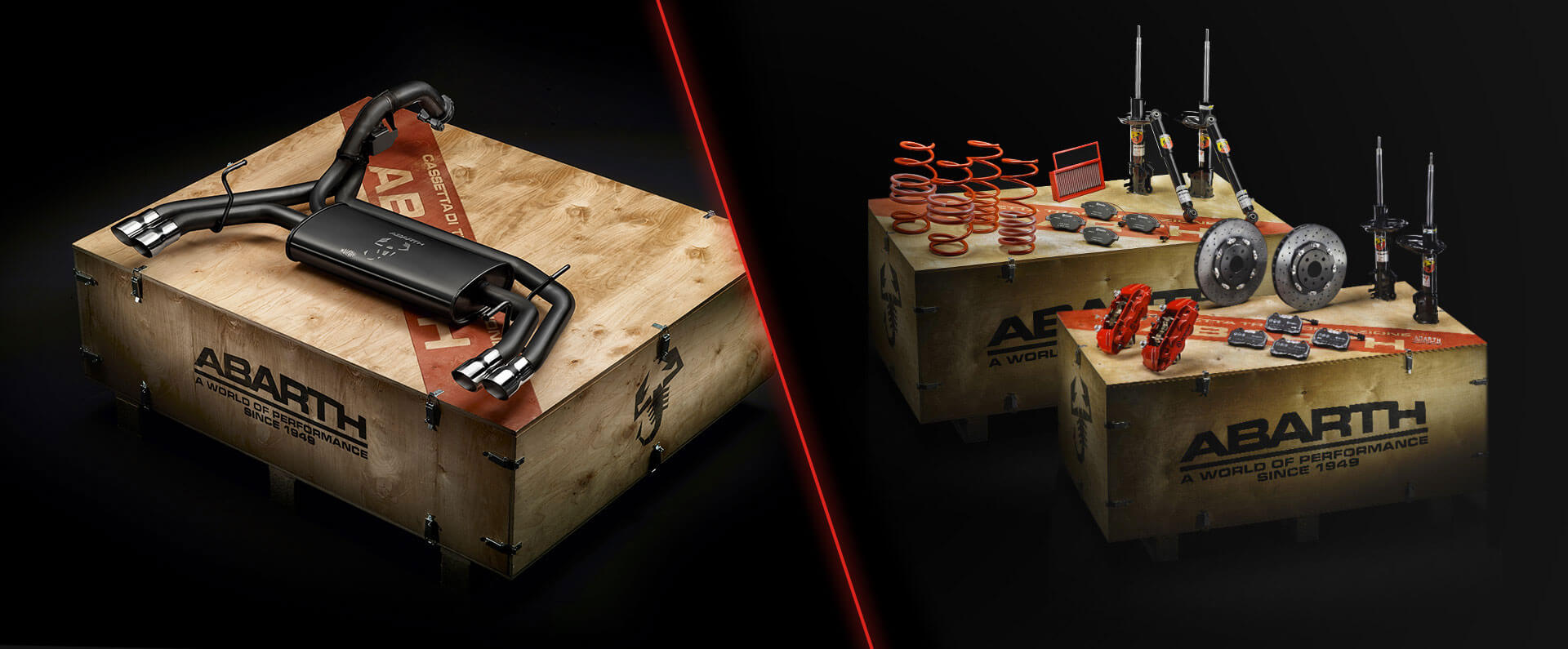 Abarth Brembo Braking System Kit
EXHAUST | POWER UPGRADE | HANDLING | BRAKING

You don't just need power to be the best, but a braking system that combines a sporty feel with maximum safety. 
The Abarth Brembo Braking system kit ensures high performance and perfect driving control. The introduction of floating discs and larger calipers, which align the brake pads with the braking band of the discs, ensure rapid dissipation of heat, resulting in a significant improvement in braking responsiveness. 
Technical specifications:
• Floating, perforated, self-ventilating Brembo front discs (305x28mm)
• FERODO HP 1000/1 high-performance front brake pads
• Brembo M4x38mm red front callipers
• Supplied in Abarth wooden conversion kit packaging
*requires type-approval in line with local regulations
BUY AND INSTALL THE KIT AT YOUR LOCAL DEALER OR WORKSHOP.
Available On: