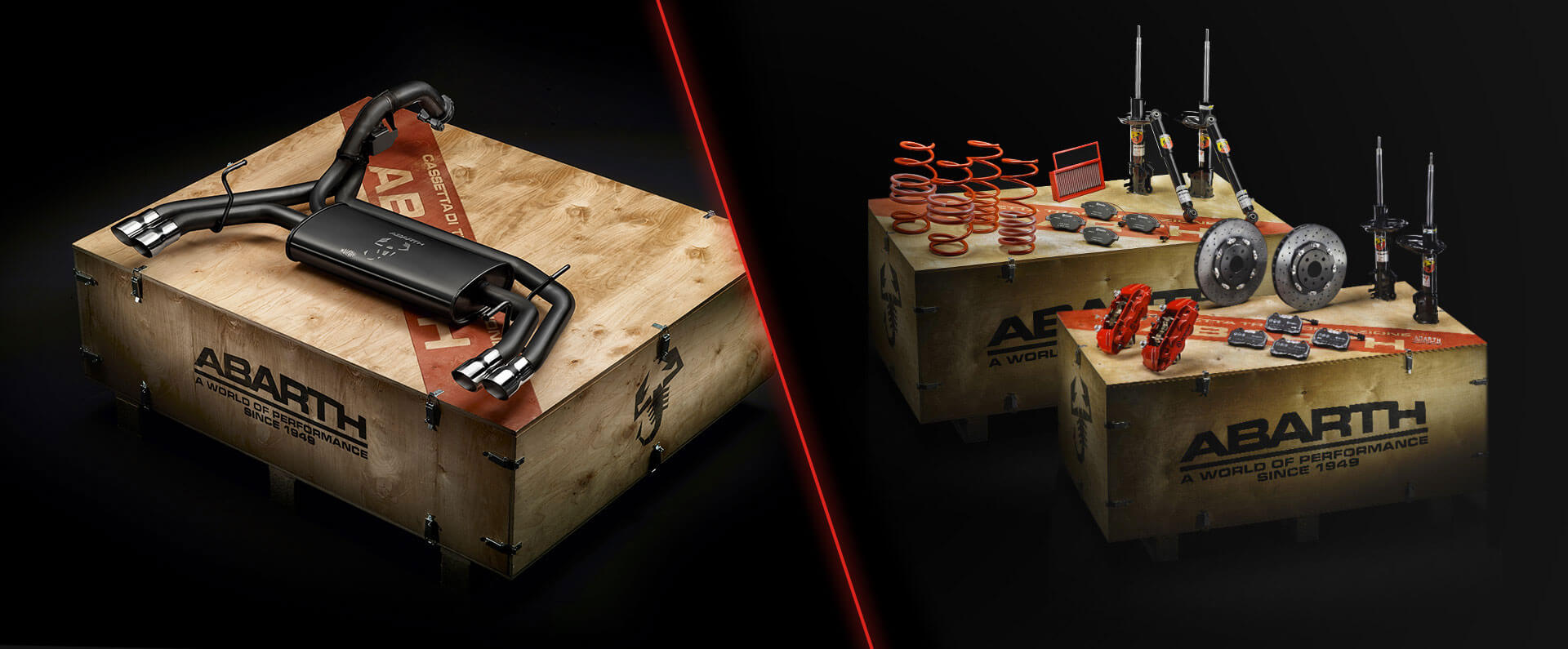 Record Monza Exhaust System Kit
EXHAUST | POWER UPGRADE | HANDLING | BRAKING

The Record Monza exhaust system is a tribute to the speed record broken by Carlo Abarth on the famous Italian circuit. Its powerful and aggressive sound is the result of a perfect combination of Dual Mode technology, with 4 exits and an aggressive design. Unique, unmistakable, the sound of Abarth.
Technical specifications:
• 4-exit Abarth exhaust with dual mode technology "Record Monza" valve. 
• Supplied in Abarth wooden conversion kit packaging.
BUY AND INSTALL THE KIT AT YOUR LOCAL DEALER OR WORKSHOP.
Available On: