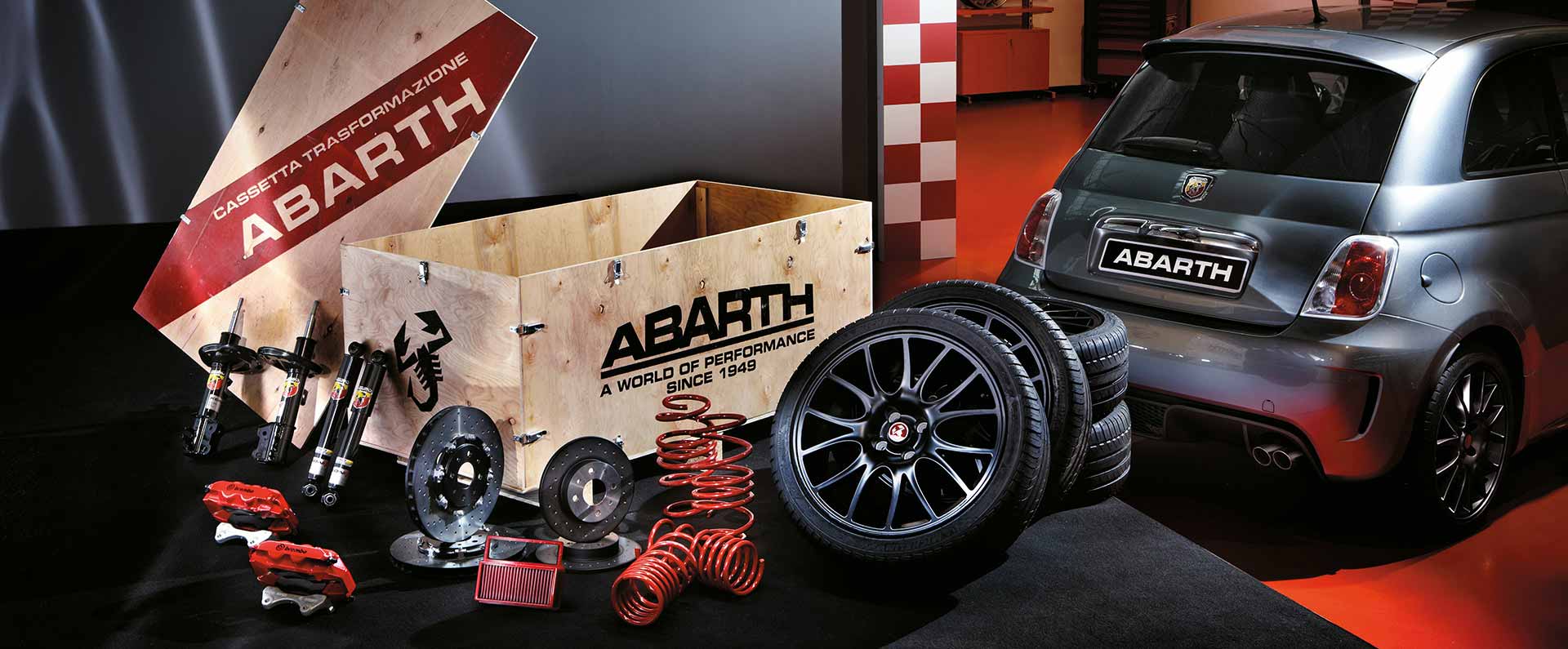 Abarth 595 Tuning Kit
Performance | Style | Control | Safety

The first car tuned by Carlo Abarth was a Topolino to which he added his first exhaust system to create an aggressive roar, as well as increased power. Just a story? Tuning is what Abarth is all about and the Abarth 595 Tuning Kit was created to take the legend even further. This kit allows for the highest level of performance, with engine tuning and maximum control thanks to the Koni suspension.
Technical specifications:
• power boost with Abarth 160 HP flash tool 
• BMC racing derived air filter
• 595 badge for the right and left side
• Esseesse engine cover badge
• front and rear Abarth Koni suspension with FSD (frequency selective damping) valve
• lowered front and rear suspension
• front Ferod ho 1000 high-performance brake pads 

 *requires type-approval where local regulations demand it; please refer to your dealer for further info
BUY AND INSTALL THE KIT AT YOUR LOCAL DEALER OR WORKSHOP.
Available On: